Holly Dayle Releases 2 Songs "A Trumpet Sounds" And "We are the Church"
Holly Dayle is an exceptionally talented Singer/Songwriter who possesses a unique gift for music.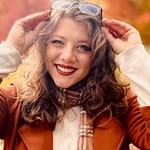 With extensive training in vocal technique, Holly has honed her skills to sing any genre of music with raw power and emotion. This you will surely hear in her song " A Trumpet Sounds"
Her music is not just a form of artistic expression, but also a reflection of her deep faith and desire to honor God through her talent.
One of Holly's true passions lies in leading worship and creating a spiritual connection through her music. She finds great joy in being an active member of her church community, where she can use her voice to inspire and uplift others. You can hear her up lifting lyrics in "We are the Church"
As a new and upcoming artist, Holly's dedication to her craft shines through in every performance. Her ability to seamlessly transition between different genres showcases her versatility as an artist, captivating audiences with each note she sings.
With Holly Dayle, listeners can expect not only incredible vocal prowess but also heartfelt lyrics that resonate with the soul. Whether it's a powerful ballad or an upbeat anthem, Holly's music has the power to touch hearts and leave a lasting impact on those who listen.
Keep an eye out for this rising star as she continues to make waves in the music industry with her undeniable talent and unwavering faith.
Listen to the amazing song "A Trumpet Sounds"
Follow Holly Dayle
Find Holly's Music On Streaming Platforms